Mainly used for the service braking of mine winch, mine hoist, ship anchor winch and various ship windlass.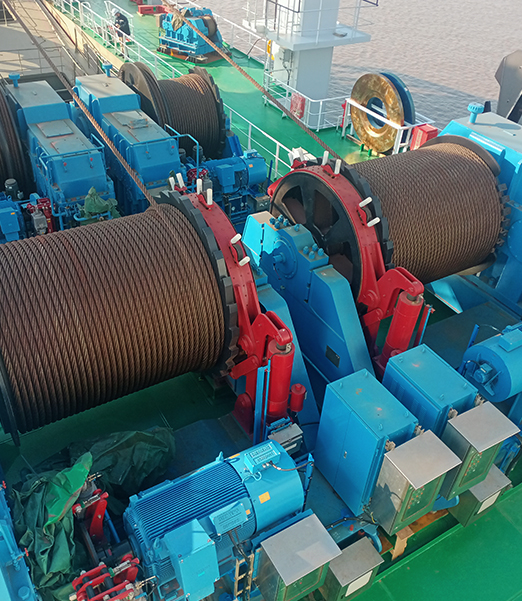 Brake band is made from non-asbestos ceramic fibre, it has stable friction coefficient, and doesn't damage brake wheel and is insensitive to water and salt fog.
Small operating noise, small action impact, long lifespan, low operating and maintenance cost.
Main swing hinge point is equipped with self-lubricating bearing, act flexibly.
Installing position is flexible, operation, adjustment and maintenance are simple.
BB□-□MM Series Band Brakes:
Product type:BB600-25MM、BB700-85MM、BB800-100MM、BB900-110MM、BB1000-150MM、BB1200-200MM、BB1300-300MM、BB1400-400MM、BB1400-400MM、BB1500-500MM、BB1600-600MM、BB1700-700MM、BB1800-800MM
Wheel diameter (mm):600、700、800、900、1000、1200、1300、1400、1500、1600、1700、1800
Brake torque(KNm):25~800
BB□-□MM Series Band Brakes:
Product type:BB600-25MMU、BB700-85MMU、BB800-100MMU、BB900-110MMU、BB1000-150MMU、BB1200-200MMU、BB1300-300MMU、BB1400-400MMU、BB1500-500MMU、BB1600-600MMU、BB1700-700MMU、BB1800-800MMU
Wheel diameter (mm):600、700、800、900、1000、1200、1300、1400、1500、1600、1700、1800
Brake torque (KNm):25~800