ELECTRO-Hydraulic Storm Braking Wedges
YLZ Series mainly used for storm braking in working state and auxiliary storm braking in nonoperative state for outdoor Large and medium-sized cranes and port handling equipments.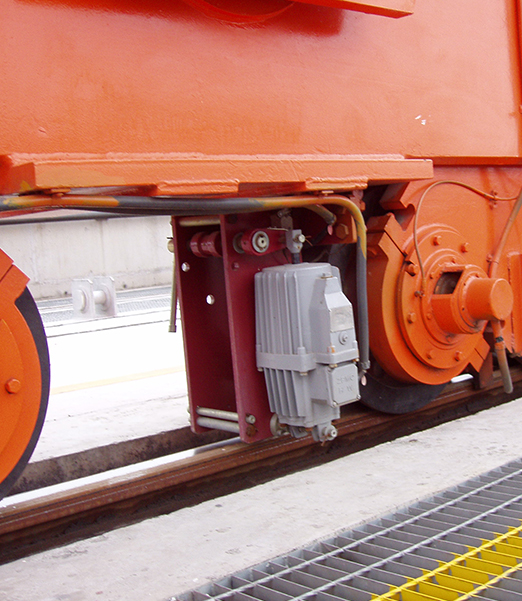 Be equipped with limit switch,which can provide signal indication and interlocking protection.
All hinge points are fitted with self-lubrication bearings, with high transmission efficiency, agile movement and long service life.
With manual release function, and easy to maintain.
It adopts Ed thruster as actuator that has excellent performance, reliable sealing and enclosure with high-class protection function, and with spring resetting function to avoidi the following situation: the wedge can't reset in time because the thruster's un-agile after power interruption. 
The wedge is anti-corrosively designed,which is treated with special technology and characterized by high friction coefficient.
YXZ Series Electro-Hydraulic Storm Braking Wedges:
Product type:YXZ-250/80、YXZ-350/80、YXZ-400/80、YXZ-440/80、YXZ-500/80、YXZ-550/80、YXZ-600/80、YXZ-630/80、YXZ-700/80、YXZ-710/80、YXZ-800/80
Brakes torque (mm):250、350、400、440、500、550、600、630、700、710、800